Product
Outdoor LCD
Outdoor LCD
Sunlight Readable LCD or Daylight Readable technology can be applied to certain selected regular TFT CD to be introduced the LCD with a reflective function.
With the imposed reflective function, strong ambient light produces a brighter LCD display.
As a result, the modified LCD is viewable under the light conditions including direct sunlight.
Adapting ODHitec's sunlight readable technology, you can enjoy vivid color expression and clear contents under the sunlight.
Not only sunlight readable LCD, but ODHitec offers high brightness LCD as well.
With BLU tuning, perfectly fil to use outdoor (brightness 1000~2000, different by sizes)
New model development & customized open frame housing available.
금융 : 은행, 금융거래, 주식거래, ATM 등
엔터테인먼트 : 박물관, 호텔로비, BAR, 레스토랑, 헬스클럽 등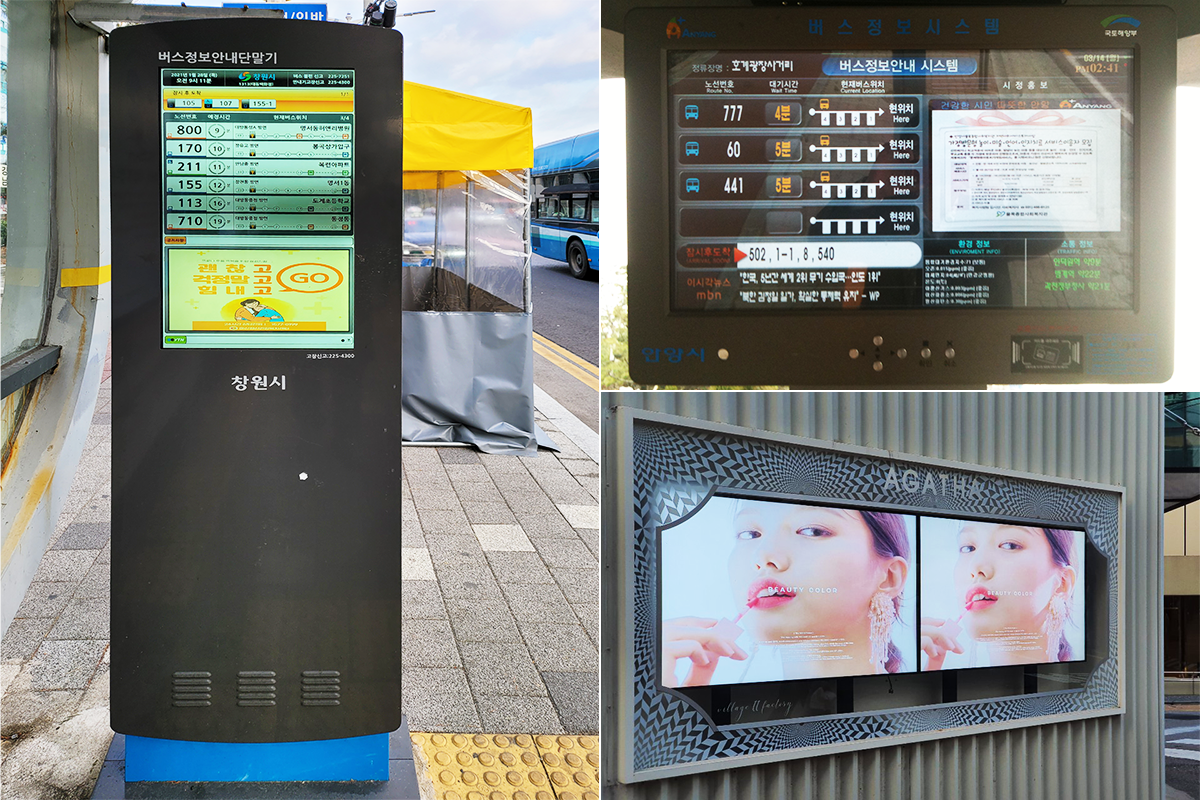 Available Size [Inch]
Model Name
Sunlight Readable LCD
Resolution
Brightness (cd/m²)
8"
OD080MIXH-10LAS
1024*600
1000
10.4"
OD104X1L4-10LAS
1024*768
1000
12.1"
OD121GNX-15LAS
1024*768
1500
12.1"
OD121SV01-15LAS
800*600
1500
15"
OD150XGE-15LAS
1024*768
1500
19"
OD190ETN01-15LAS
1280*1024
1500
21.5"
OD215WF3-10LAS
1920*1080
1000
23"
OD230WF3-12LAS
1920*1080
1200
24"
OD240HW01-10LAS
1920*1080
1000
32"
OD32EUN-15LAS
1920*1080
1500
43"
OD430EUE-10LAS
1920*1080
1000